EUROPEAN HELICOBACTER & MICROBIOTA STUDY GROUP 2022
2nd Richen Group Open Competition and Conference
The Richen group is launching its 2nd research competition, together with EHMSG.
COVID-19 PRODUCTS
Recent Products. SARS-COV-2 prevention and diagnosis, to limit the spread of the Covid-19 Virus: FFP2 mask, SARS-COV-2 rapid antigen test, SARS-COV-2 rapid serological test for IgM / IgG.
HEALTH FIRST
We produce only safe, highly accurate, pollution-free, non-toxicant, and easily use Medical Diagnostic and Instrumentation.
Richen Europe S.r.l. is a Pharmaceutical Company founded in 2014 which operates on all European market.
Read All
Focused on Gastroenterology

MAIN PRODUCTS
We manufacture our own Medical Diagnostic and Medical Instruments focused on Gastroenterology field.
Discover More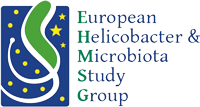 With the aim of contributing to the development of research on pathologies of the digestive tract, our Company is Gold Sponsor of the European group on the study of Helicobacter and of the microbiota.
Professional Gastroenterology
Last infos and International Meetings

NEWS & EVENTS
Pharmaceutical Company close to Milan

MILAN HEADQUARTERS