DIGESTIVE DISEASE WEEK®: SAN DIEGO 2016
May, 21st – 24th 2016
San Diego, California – U.S.A.


DDW, or Digestive Disease Week®, is recognized as one of the top 50 medical meetings by HCEA and is the world's largest gathering of physicians, researchers and industry in the fields of gastroenterology, hepatology, endoscopy and gastrointestinal surgery.
Richen Europe S.r.l. participates to DDW 2016: Stand (booth) 3250.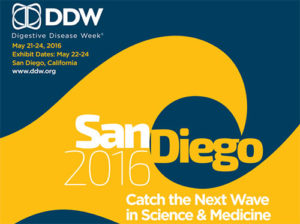 See more details on: www.ddw.org