EUROPEAN HELICOBACTER & MICROBIOTA STUDY GROUP: VIRTUAL CONFERENCE 2020
September, 10th – 12th 2020
Online Conference

The EHMSG (European Helicobacter and Microbiota Study Group) is a member of the United European Gastroenterology, a professional non-profit organisation combining all the leading European societies concerned with digestive disease.
In order to guarantee that the latest research and education can still be shared continually on an international level, EHMSG will transition to a virtual conference in a compact version taking place on one day only on Saturday, September 12, 2020 providing both live and on demand talks as well as a platform for e-posters.
Richen Europe S.r.l. is invited to the XXXIIIrd International Workshop of European Helicobacter and Microbiota Study Group – EHMSG.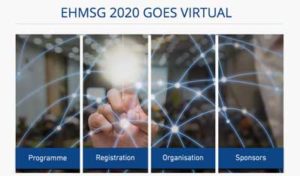 See more details on: www.ehmsg.org